SACRED & DELICIOUS
Food • Health • Spirituality
Archive for the 'Side Dishes' Category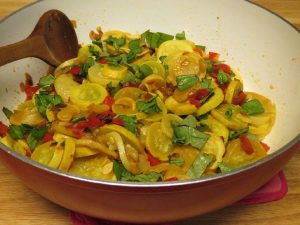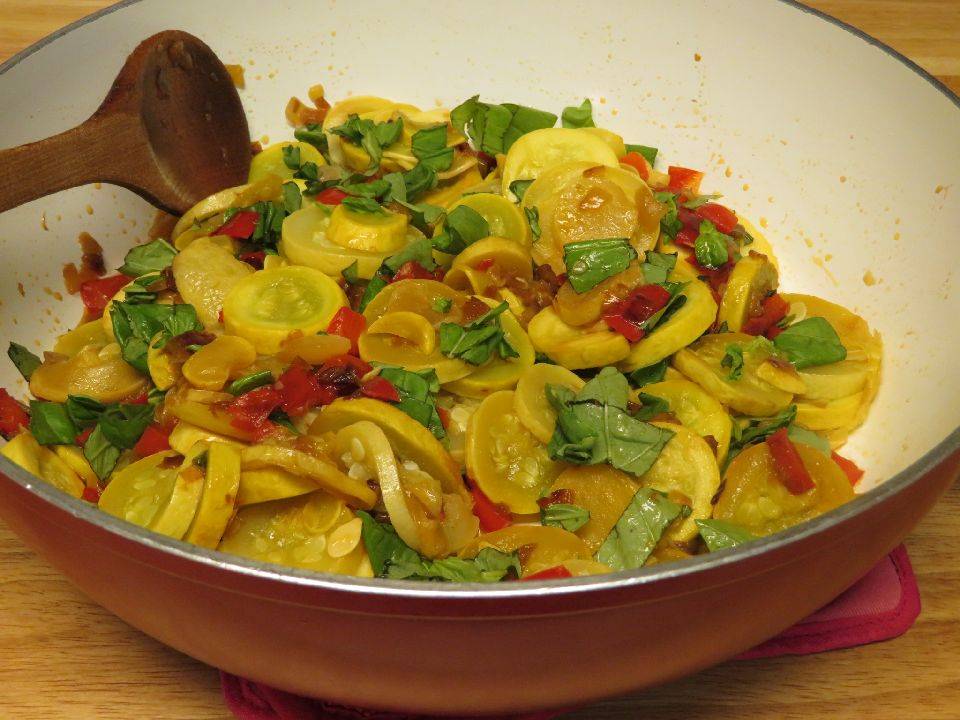 Long before the June solstice, summer is heralded by Memorial Day, picnics, backyard barbecues, and abundant yellow crookneck squash. This colorful squash dish with red bell pepper and fresh basil or dill (suit yourself) is great for summer entertaining, and it travels well to a potluck.
I tasted something like this dish once at a potluck supper way back, and of course, since I live in the South, it would have been smothered with cheese. I think this dish proves the winning possibility of creating a casserole without cheese that everyone will still love — Read More
You may recall that I promised a new asparagus recipe still in its gestation period. Today I'm delivering it: Vegan
Asparagus Wraps. What I love most about these wraps is that, in my humble opinion, they fit into the category of fun foods. Children (or adults) who say they don't like vegetables may just try something new if it looks like it might be fun to eat—and anything in a wrap looks like it's hiding a secret treasure.
Cook the asparagus until just tender, and you'll hear a crunch with every bite, which creates a pleasure sensation. Crunchy food involves all five senses—you see it, smell it, touch it, taste it, and hear it—amplifying the pleasure explosion in your mouth. (For this reason, I suggest that you buy stalks of a medium thickness rather than the pencil-thin spears, which can Read More