Tofu for Brunch, Lunch, or Dinner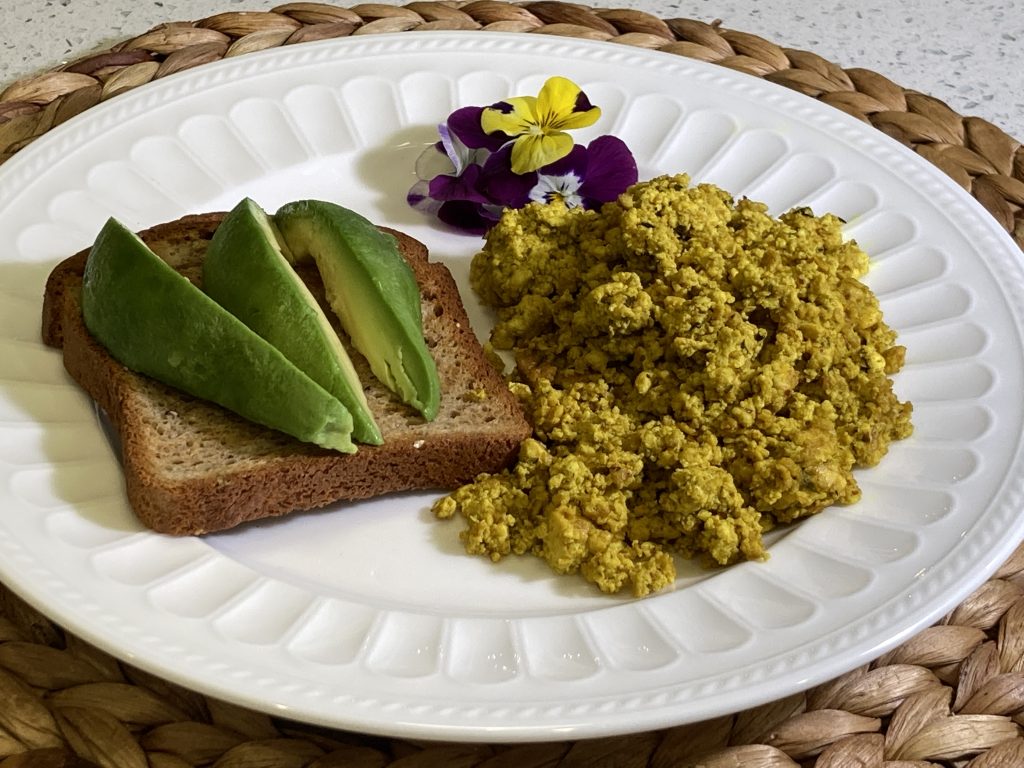 Whether you are vegetarian, vegan, or a flexitarian who wants to eat less meat to do your part for the environment, tofu can be surprisingly delicious—as you will learn when you make this recipe for Savory Scrambled Tofu. It's a perfect dish for any late-morning brunch, lunch, or dinner.
Because tofu is especially easy to work with, I will often add it as the protein alongside a simple vegetable soup, such as my now-famous Asparagus Soup or Carrot Soup with Coconut Milk (Sacred & Delicious page 99). But's this scrambled tofu is also a lovely brunch centerpiece with a little avocado toast on the side.
Since my husband and I avoid animal proteins, I'm careful to include plant-based proteins in every meal whether they're cooked dals, lentils, or beans—many varieties and all cooked from scratch, no cans. We are especially fond of whole green mung beans, as anyone who has ever participated in our 21-Day Delicious Detox Challenge is well aware! I also add nuts and seeds to salads and sides when they complement a dish. For me, protein is a must as it satisfies my hunger and keeps me grounded, along with its other well-known essential health benefits.
Although tofu has its critics, I cook with tofu once or twice a month. If the tofu is organic, the accumulated research shows that it is perfectly safe. And an organic label means this tofu was not made from GMO soybeans.
Would I eat tofu every day? No, but that's because I find it's not as easy to digest as legume-based soups. When, however, tofu is cooked with enough of the right spices—fresh ginger, garlic, and turmeric—I can eat a meal or two of tofu and feel just fine. Millions of Japanese have eaten tofu daily for at least two thousand years—and have better health outcomes than most Americans!
Enjoy this delicious Savory Scrambled Tofu the next time you want to add a quick-and-easy vegetable protein dish to your menu!
Print