Warm Salads to Support Digestion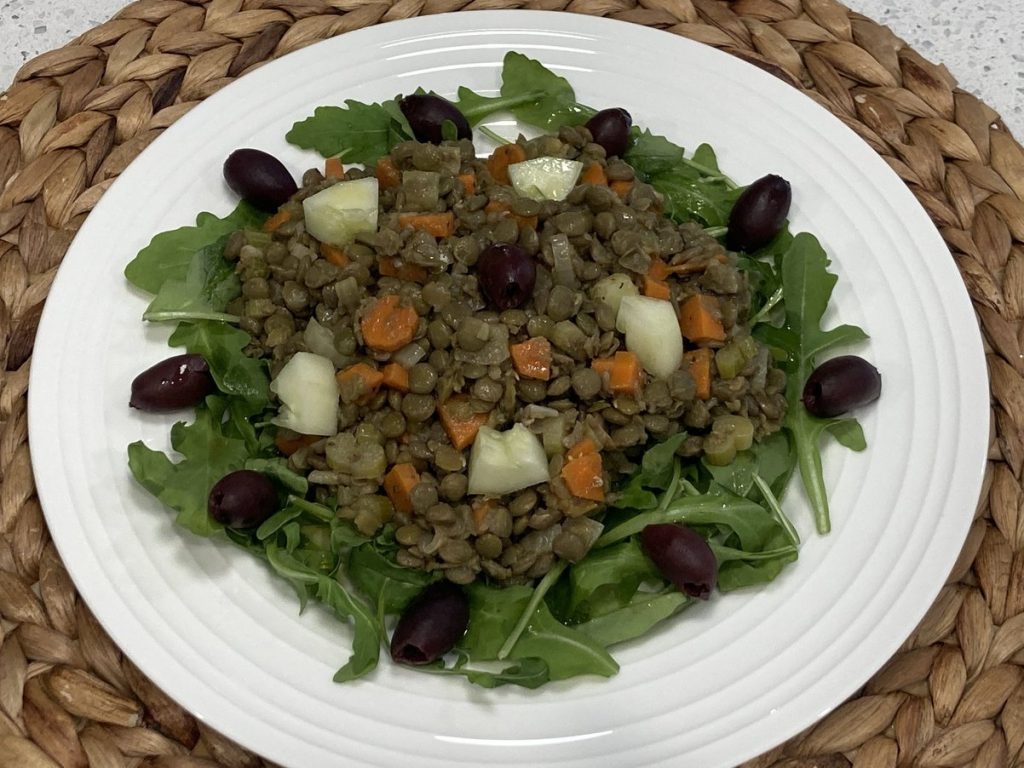 This Warm Lentil Salad is an ideal dish to help you adjust to the roller-coaster temperatures that tend to rise and fall multiple times during the autumn season. It's early November here in the Piedmont region of North Carolina, where we are experiencing a stretch of gloriously sunny days in the 70s — although a few days earlier the temperature plummeted below freezing before bouncing back to 80 degrees today!
Transition seasons, both fall and spring, can be challenging to your digestive power (agni), particularly if you have weak digestion to start with. As the body ping-pongs from chilly mornings to hot afternoons and back again to cold nights, Ayurveda suggests that it's ideal to switch from raw salads and cooling foods to warming foods and beverages throughout the day and into the evening. These warming foods are easier to digest.
Once again, I'm sharing ways to adapt a recipe not only to your taste but to the season, which is what Ayurveda is all about—personalizing a dish to suit the season as well as to your personal needs. This Warm Lentil Salad can be served warm or even hot on a cool or cold evening. If you're making it for a particularly warm day, you can serve it at room temperature.
I first made this salad in October when it felt like summertime, so I served it with cooling mint and cucumbers. But as the air becomes crisp and cold again, I will omit cooling ingredients and add some more fresh garlic or ginger for extra heat. The more you learn to think about foods in terms of their ability to cool or heat your metabolism, the easier it becomes for you to apply these principles to your cooking and choice of foods—as they are needed, one day at a time.
Enjoy this Warm Lentil Salad during these beautiful autumn days and nights.
Print