Welcome Spring with Asparagus Soup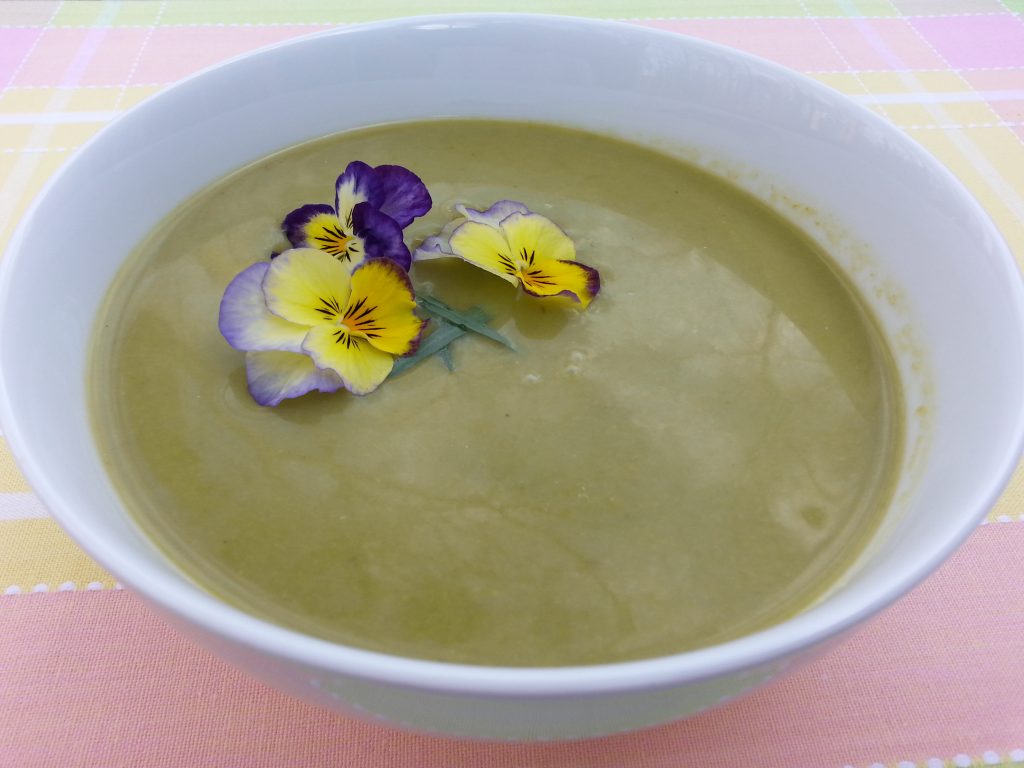 Magnificent spring! O, how we welcome your abundant blessings! For my toast to spring I offer you, dear readers, this easy Asparagus Soup recipe, a sneak-peek from Sacred & Delicious: A Modern Ayurvedic Cookbook.  It's still cool enough during these early spring nights to enjoy the warmth of  a delicate vegetable soup, though this is one of the few vegetable soups that I also enjoy at room temperature on a warm day.
When I initially crafted this recipe, my intention was to make a creamy soup, but the asparagus smelled so good before I added milk that I served it dairy-free and have ever since.  If you're accustomed to dairy and think you'll miss real cream, I suggest that you try adding a swirl of whole coconut milk for a sensual flourish when you serve the dish to your grateful guests.
The Bartlett Pear trees are in full bloom everywhere throughout Raleigh, Durham and Chapel Hill, delighting us with huge white canopies. The tulip trees are also bursting forth with their hot pink flowers, and a riot of color is yet to come: white and pink dogwoods and redbud trees all growing wild in the woods and the city neighborhoods. And soon the azaleas will blanket Southern cities with vibrant pinks and reds, contrasting against pure white—all take-your-breath-away beautiful. Despite the promised freeze this weekend here in North Carolina, we still have much to look forward to this spring. And Asparagus Soup or asparagus sautéed and roasted are all part of spring's bounty—enjoy!
PS  If you look closely at the photo you'll see a reflection of the sky and trees!
Print