Sacred & Delicious
A Modern Ayurvedic Cookbook
Sign Up For Your BONUS GIFT!
Welcome to Sacred & Delicious! I'd like to reward your interest with two valuable gift:
The Sacred & Delicious Food List
The Sacred & Delicious Food List is an addendum to the cookbook, Sacred & Delicious. Author Lisa Mitchell decided to distribute this comprehensive list of the foods through her website so that she would be able to update it more easily. These are foods found in most modern kitchens. The list organizes the foods into categories to reflect how they fit in your diet from an Ayurvedic perspective.

While you wait for the book, enjoy reading the monthly updates on our blog,
Don't miss out on monthly updates from the Sacred & Delicious Blog: Food • Health • Spirituality

Winner of Five National Book Industry Awards!
108 Tantalizing vegetarian recipes, most with vegan options and gluten free. More than 60 full-page color photos.
"Lisa Joy Mitchell shows you how to balance the bodily doshas with the right kind of food—the ultimate medicine."
~Vasant Lad, Ayurvedic physician and author of Textbook of Ayurveda series
Sacred & Delicious is much more than a cookbook! It's a primer on India's ancient dietary approach to wellness, a food memoir, and a glorious cookbook that celebrates the sacred and healing power of food. Recipes span the day from breads and breakfast to delicious soups, entrées, salads, sides – and yes – special occasion desserts!
Sacred & Delicious offers a time-tested nutritional plan that embodies traditional Ayurvedic wisdom while appealing to a modern American palate and dietary needs. With insights about conscious eating and conscious living, this book can help you sustain or regain your health and vitality…deliciously!
"Such pure, delicious food, so delicately spiced to perfection. Sacred & Delicious is an essential book for anyone who wants to reclaim vibrant health."
~Smita Naram, Ayurvedic physician,
chairwoman of Ayushakti Group,
and author of Your Health in Your Hands
"I have never seen a more thoughtfully written book on health or diet. Ever.
Sacred and Delicious is a gift to the world and to everyone who knows they want to
eat healthfully but doesn't know where to begin. I recommend you begin right here!"
~Debra Poneman, author of What, No Meat!?! and founder of Yes to Success Seminars, Inc.
"Well done! (Sacred & Delicious) recipes are well written, clear, and precise and could be followed by a new cook or a very experienced chef. The photography is stunning. After 33 years as a food editor… I only wish there were more (cookbooks) like this."
~IBPA Benjamin Franklin Award Judge
"A clear, concise introduction to Ayurvedic cooking.... The recipe section is where this book really shines, as it showcases beautiful full-color photos of select dishes."
~Kirkus Reviews
" Sacred & Delicious – a tour de force! Approachable and inspiring, Lisa Mitchell's clear voice gently guides the reader through Ayurvedic recipes that are packed with flavor and love."
~Frank Lee, Founding Chef, Slightly North of Broad, Charleston, SC
"Along with kosher we have eco-kosher, bio-kosher and now Ayurveda-kosher. Each one leads to a higher degree of honoring creation and our own bodies."
~Rabbi Zalman Schachter-Shalomi, cofounder of Jewish Renewal and coauthor of The December Project
Living Now Book Awards | Gold Medal

Nautilus Book Awards | Silver Medal

Benjamin Franklin Award | Silver Medal

Body Mind Spirit Book Awards | Gold Medal

Foreword INDIES Book of the Year Awards | Bronze Medal
Celebrating the Healing Power of Food and Spices
Quick Sautéed Asparagus
This spring dish is one of my "Seven-Minute Sides" because it's so quick and easy to make.
Page 173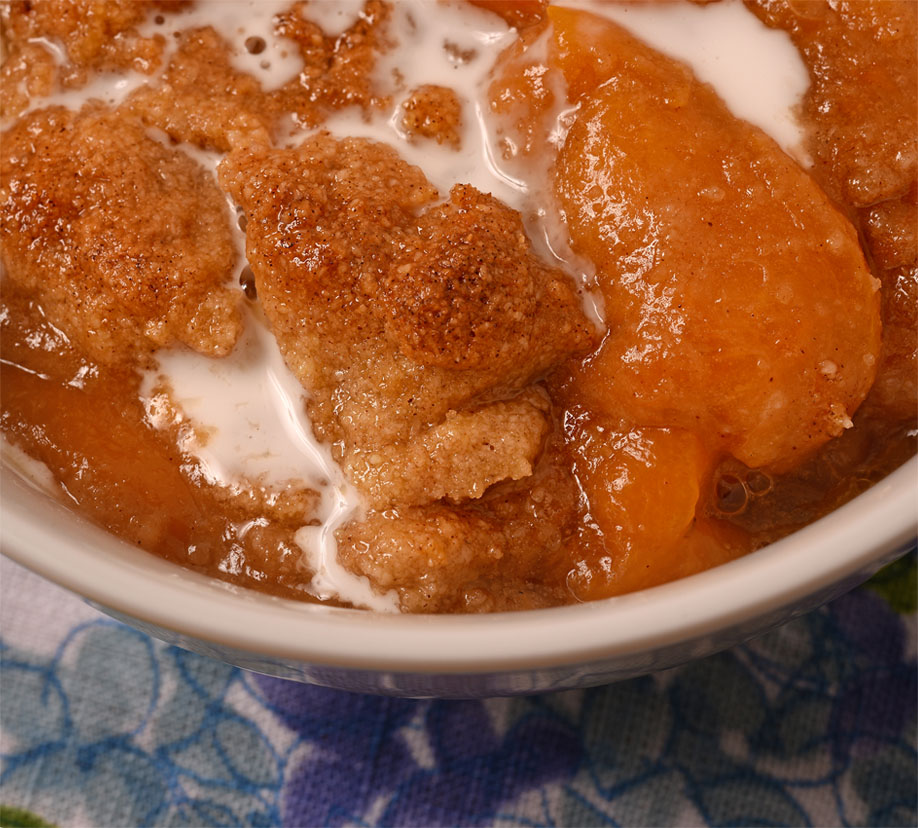 Peach Cobbler
Uummm…fresh peaches with an almond flour and maple sugar crust, drizzled with coconut cream…the perfect summer dessert!
Page 235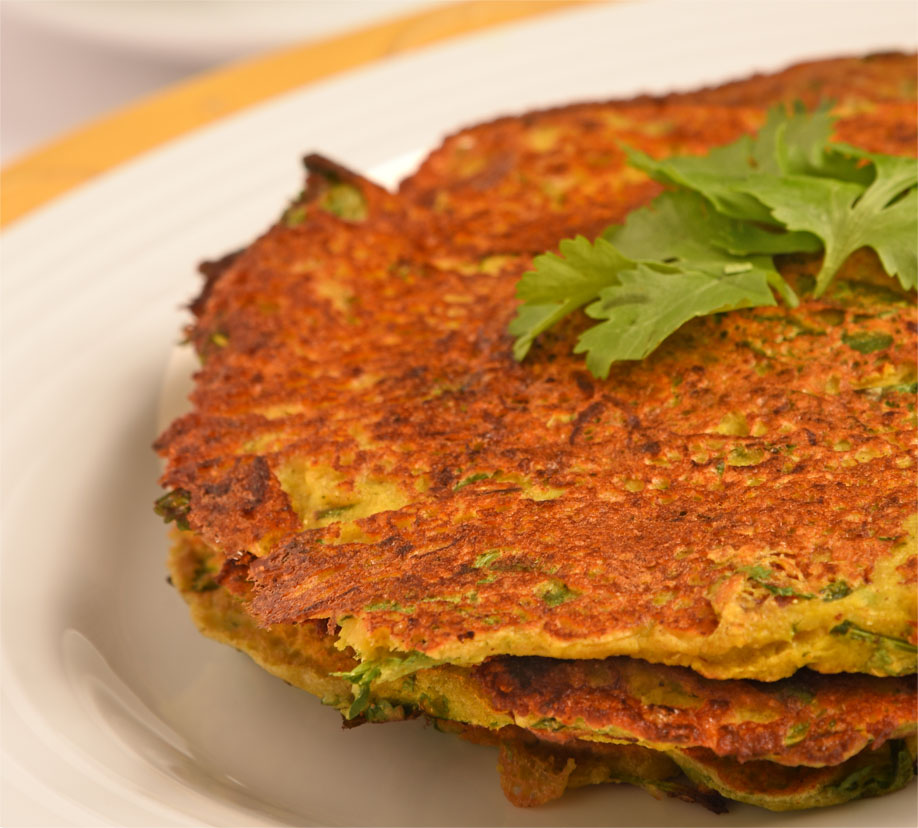 Savory Chickpea Pancakes with Curry Leaf Chutney
A wonderfully flavorful pancake for breakfast or brunch and a winning side dish with lunch or dinner.
Page 79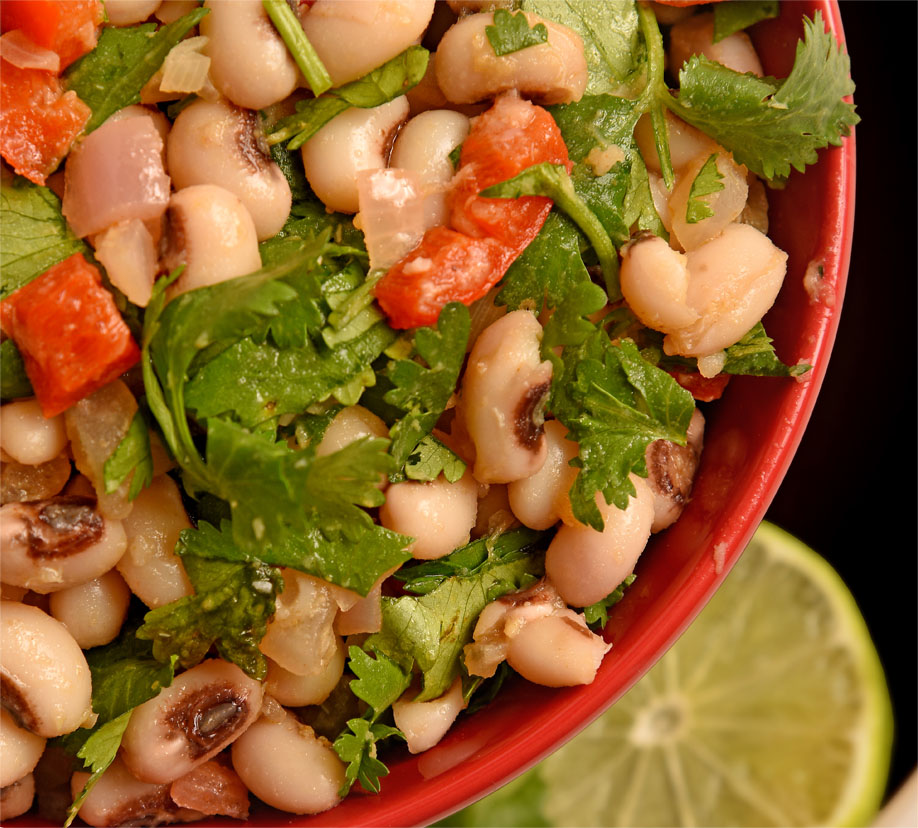 Black-eyed Pea Salad
This zesty salad, side dish, or vegan protein will bring good luck in the New Year and be applauded when it's served every month of the year.
Page 215
Mung Soup
This hearty soup of mung beans and vegetables is one of the best foods on the planet for vegetarians and omnivores alike. Packed with vegan protein, this satisfying dish is naturally detoxifying.
Page 130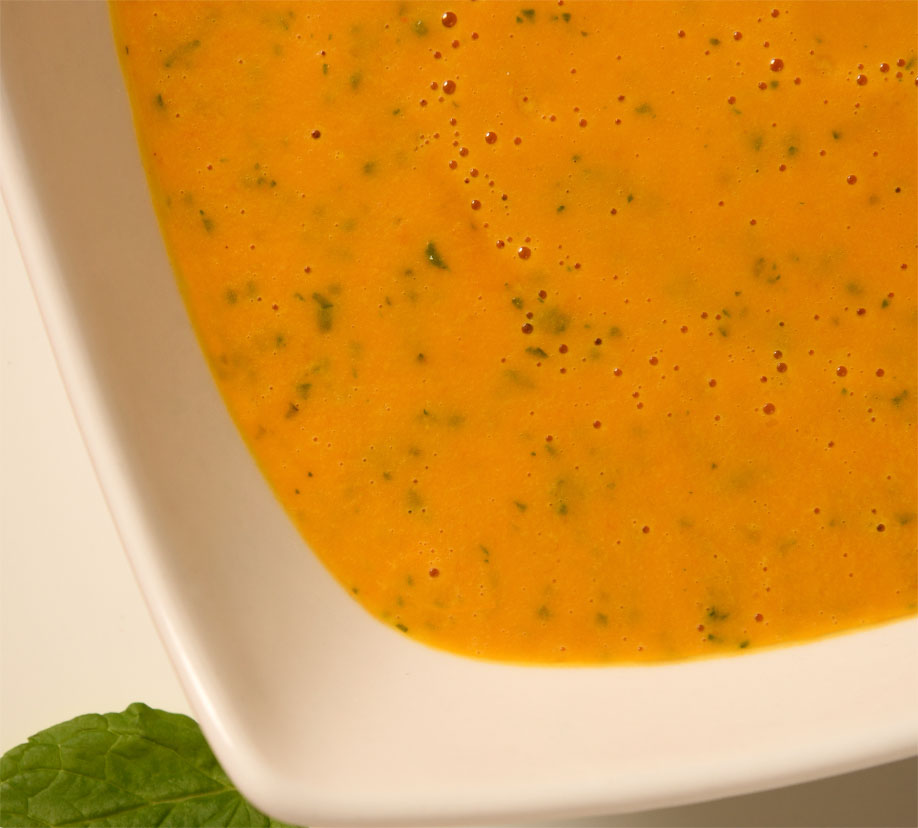 Carrot Soup
My all-time favorite summer soup with coconut milk, cilantro, and mint…that transitions into winter with by switching ingredients to almond milk, fresh basil, and ginger.
Page 99
Simple Summer Squash
When you need an easy 20-minute side dish that goes with just about everything, this is your go-to recipe.
Page 193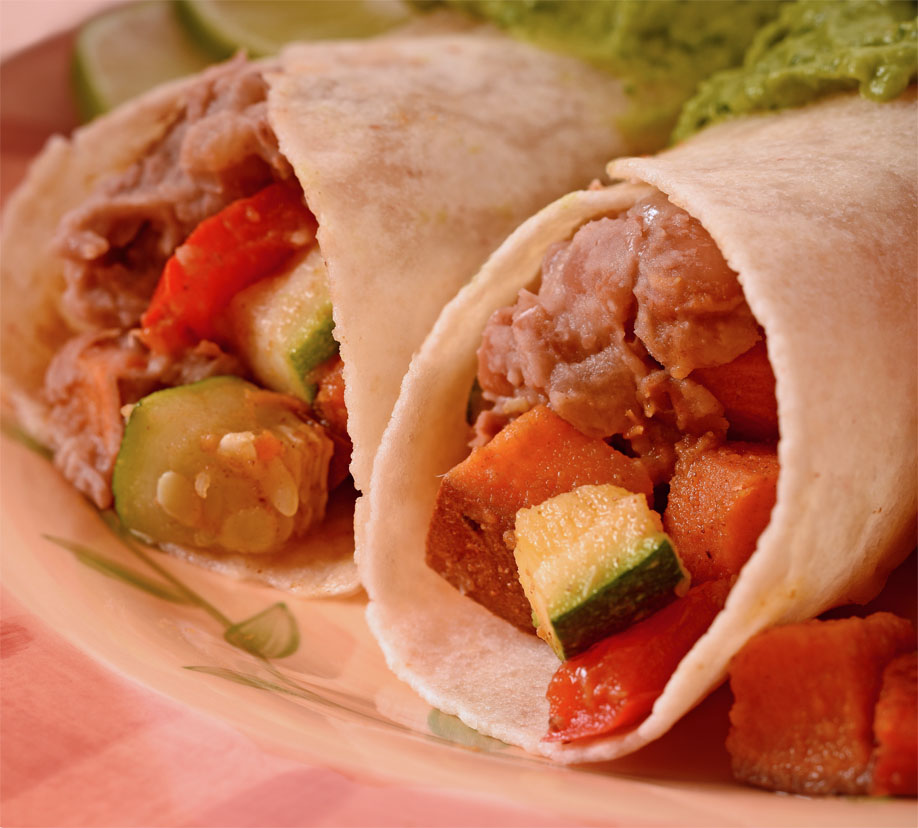 Sweet Potato Burritos
This Mexican-style entrée may become your favorite quick meal! Served here with Refried Beans and Guacamole.
Page 145