Healthy Comfort Food: Creamy Vegan Casseroles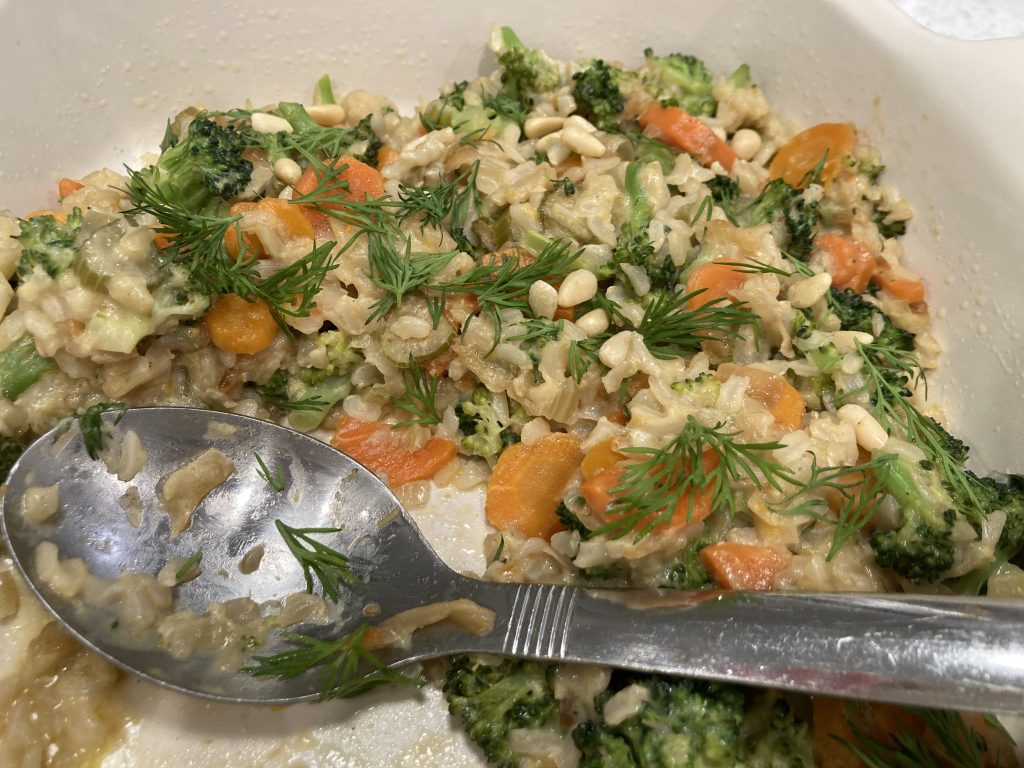 Today's multi-use recipe for a Broccoli, Carrot, and Fennel Casserole got oohs and aahs at our table recently, so I promise you won't want to miss this one! If casseroles aren't your thing, you can serve it as a veggie side dish or make it a one-dish meal and serve the vegetables with rice or quinoa.
Loyal readers, have you noticed that I enjoy creating dishes that lend themselves to slightly different approaches? You could even turn this into a soup by adding some delicious homemade stock. All these options give you greater flexibility if you're comfortable enough in cooking to adapt the directions ever-so-slightly to suit your preferences.
I know that many vegans miss eating cheese so much that they substitute with vegan cheeses. You won't find vegan cheese in this recipe, but I understand why you may want to add some on top! But I generally avoid vegan cheese products for a few reasons:
Ayurveda suggests that eating freshly cooked food daily is what we need to eat to sustain vibrant health. Any cheese, by its very nature, is an old food. It's certainly OK to treat yourself to vegan cheese if your digestive system is strong, but even then, I don't recommend eating it regularly.
Many vegan cheeses are made from highly processed oils with the addition of preservatives and color additives to make them less like real food and more like junk
Some of the better vegan cheeses are made with xanthan and/or guar gum. While these are considered safe food products according to the FDA, gums are naturally sticky and that is a problem. Sticky foods can increase ama, toxins, in the gut, and according to Ayurveda, toxins are the number-one cause of many major diseases and can lead to chronic pain.
Some vegan cheeses are cleaner than others, so if you want a vegan cheese, be sure to study the labels. The Treeline Cheeses are made from cashews, lemon juice, spices, and acidophilus. This is the cleanest list of ingredients I've seen, so I will be looking for this brand the next time I want to make a dish that cries out for cheese. Also, I've tested Kite Hill cheese, yogurt, and sour cream, which are all delicious and made from almonds and various cultures; they also, however, contain some sugar and gum. One of their products contains maltodextrin, which is high on the glycemic index, so shouldn't be eaten regularly.
If you try this casserole without vegan cheese, you may discover the ultimate experience of healthy and delicious co-existing in one yummy dish. Delight your family and friends with this Broccoli, Carrot, and Fennel Casserole—with or without vegan cheese—and wait for an outpouring of oohs and aahs at your table!
Print