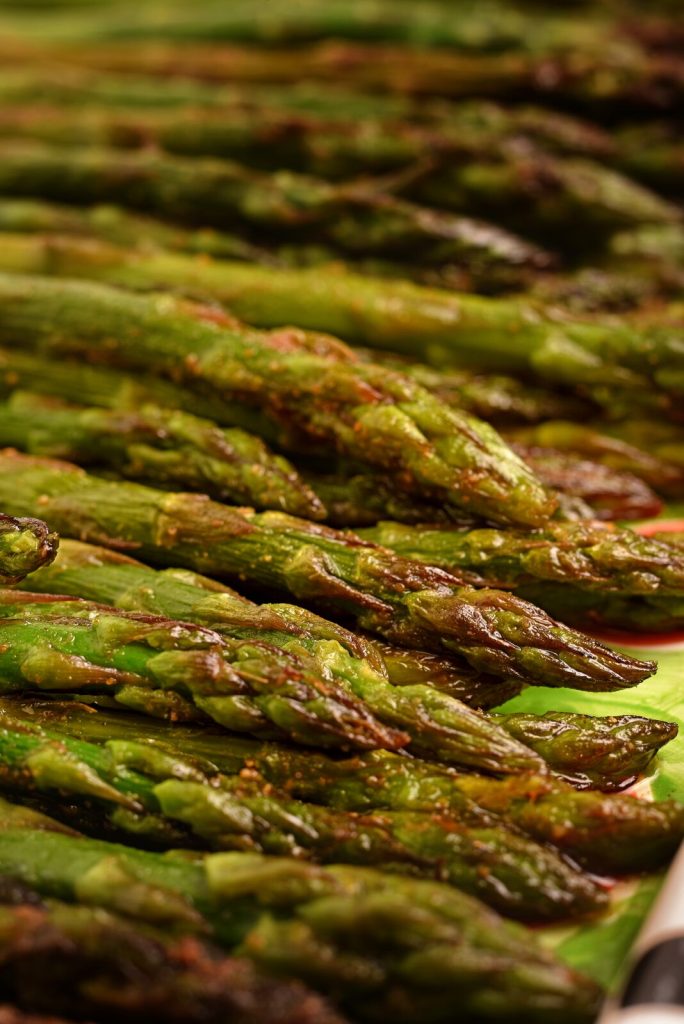 Need a quick side dish to finish off a meal with perfection? Enter sautéed asparagus, my favorite side to accompany almost any menu. It comes in especially handy when you're making a complex main dish that is time-consuming and you need an easy recipe to complete the meal.
With organic asparagus still in abundance around much of the country, I'm offering this recipe as a follow-up to last month's asparagus soup. Asparagus complement many menu centerpieces, from legumes, vegetable entrées and casseroles to more omnivorous fare. You can add asparagus to a salad for panache. Surprise your beloved with asparagus in a goat-cheese or all-veggie sandwich.
I call this recipe a seven-minute side,* but if you buy pencil-thin asparagus they will cook in three minutes! If you buy the extra-thick stalks, the dish could take as long as 10 minutes, but that's prep to plate.
Print