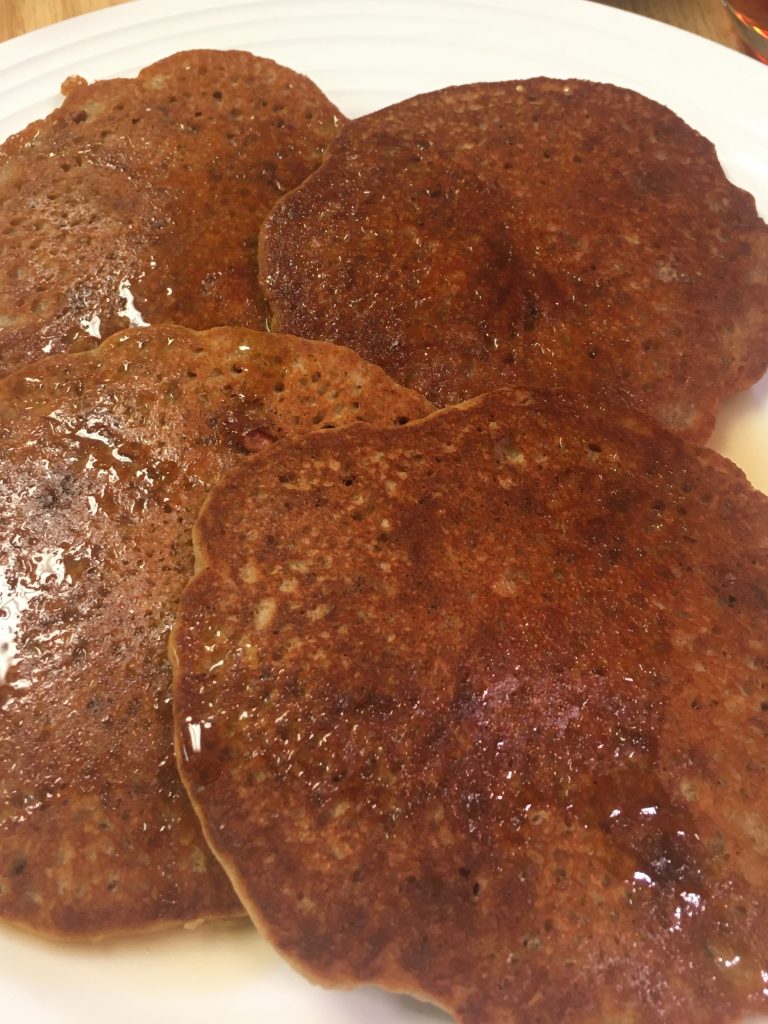 Comfort food was definitely going to be on our table one night last week, when I was in a bit of a funk. These easy Gluten-Free Vegan Pancakes were calling my name!
Truth be told, I was in a funk after meeting my 93-year-old mother at the emergency room because she had gashed a leg during a fall. I dreaded being in a hospital ER during the Covid-19 outbreak here in North Carolina, but no way was I going to let her be in that situation alone. So, I went, wearing a mask and repeating my mantra. Ten days later, her leg is mending well and, happily, I'm still symptom free. I count both of us as among the lucky ones that day.
These are certainly perilous time we are living in. No one is immune from the cascading impact of Covid-19, and this is a time for us to be kind to ourselves. I am not suggesting that we stuff our feelings with comfort food. Not at all. I am, however, acknowledging that, besides providing sustenance, food brings us comfort. And, I'm using this recipe today to demonstrate at least one way to succumb to your comfort food cravings deliciously—without undermining your precious health.
Print