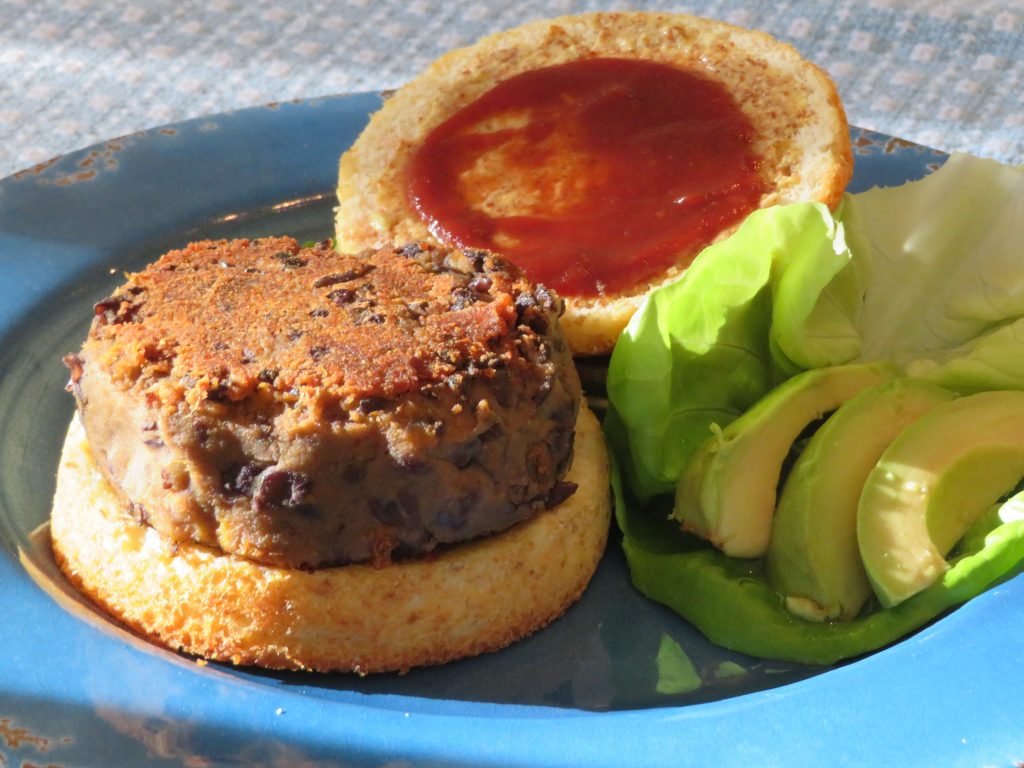 If you like a good veggie burger, I'm betting you'll love this fresh Vegan Black Bean & Sweet Potato Patties recipe for Memorial Day festivities! It's easy, it's delicious (of course!) and it's perfect for casual entertaining during these summer months.
I haven't had a real hamburger in about thirty years, and I've never truly missed them. However, I do occasionally crave that classic American experience of biting into a bun with a mound of protein, mustard and ketchup! A freshly made veggie burger will more than suffice.
Today's recipe was inspired by delicious burgers Tom and I ate at The Present Moment Café in St. Augustine, Florida during an anniversary weekend. The chef may not be familiar with Ayurvedic cuisine, but it was nonetheless brilliant to pair hard-to-digest black beans with soft and grounding sweet potatoes. I've added garlic powder, gluten-free asafetida, and cumin to aid digestion.
Print