What to Do with All Those Cucumbers!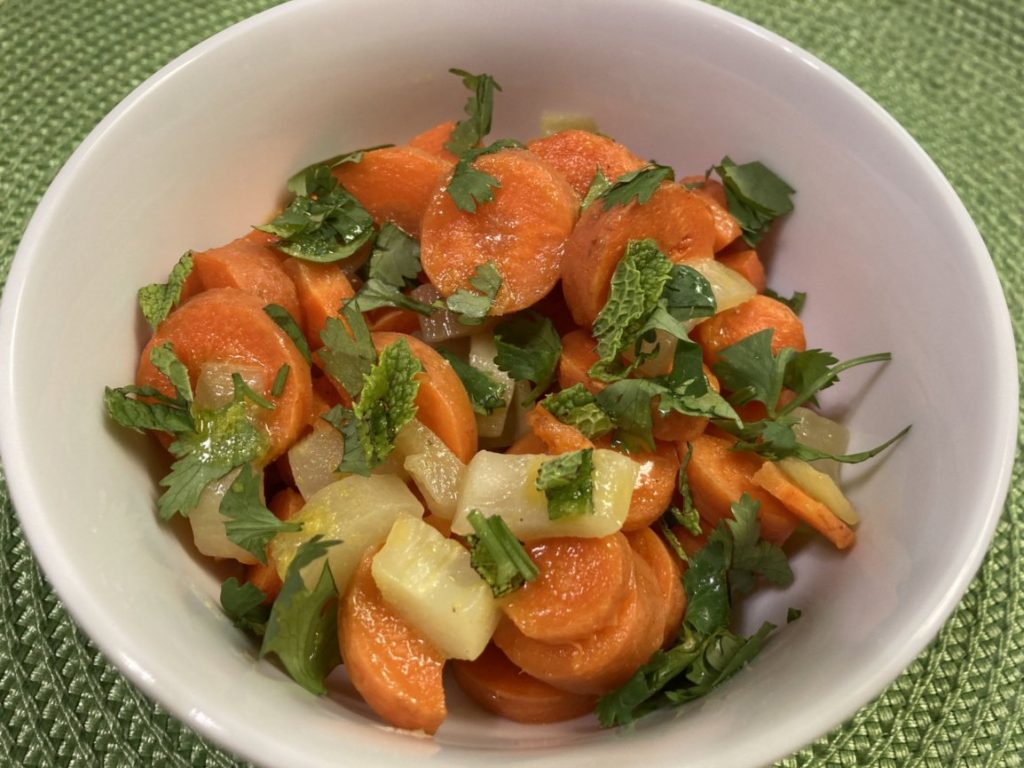 If you're looking for several ways to use the abundance of cucumbers that recently burst forth in your garden or arrived fresh from a farm in your produce box, I've got some quick and easy recipes for you.
Let's start with this Carrot and Cucumber Salad. You could eat the carrots and cucumbers raw, as you might expect, but instead I cooked them, Asian style, for just a few minutes. Add salt, fresh mint, cilantro, and lime—and voila—culinary delight! Not only are the cucumbers delicious when cooked, but they are also easier to digest.
Do you have any leftover roasted beets in the fridge? Toss them with the cucumbers, lime, and some fresh dill and you have another easy side dish.
How about adding cucumbers to a Sweet Corn Salad? To an Indian-style summer Cucumber Soup? If you have a copy of Sacred & Delicious, try the slightly chilled Avocado and Cucumber Soup on page 93.  Of course, you can top any summer salad with cucumbers to add a fresh and cool flavor to the mix. Cool your days with a carafe of Cucumber Water.
Unlike most raw food, cucumbers are soft and watery at the same time they offer a pleasant crunch. Immediately upon slicing a cucumber, your kitchen is filled with its unique aroma that is gentle, fresh, and cooling. Cucumbers are said to be 96 percent water, and they do cool you down when you're feeling overwhelmed by heat and humidity.
Wishing you lots of delicious fun this summer while you keep cool with cucumbers!
PS  Here are some other ways to stay cool according to Ayurveda.
Print