Ahh…Sweet Corn!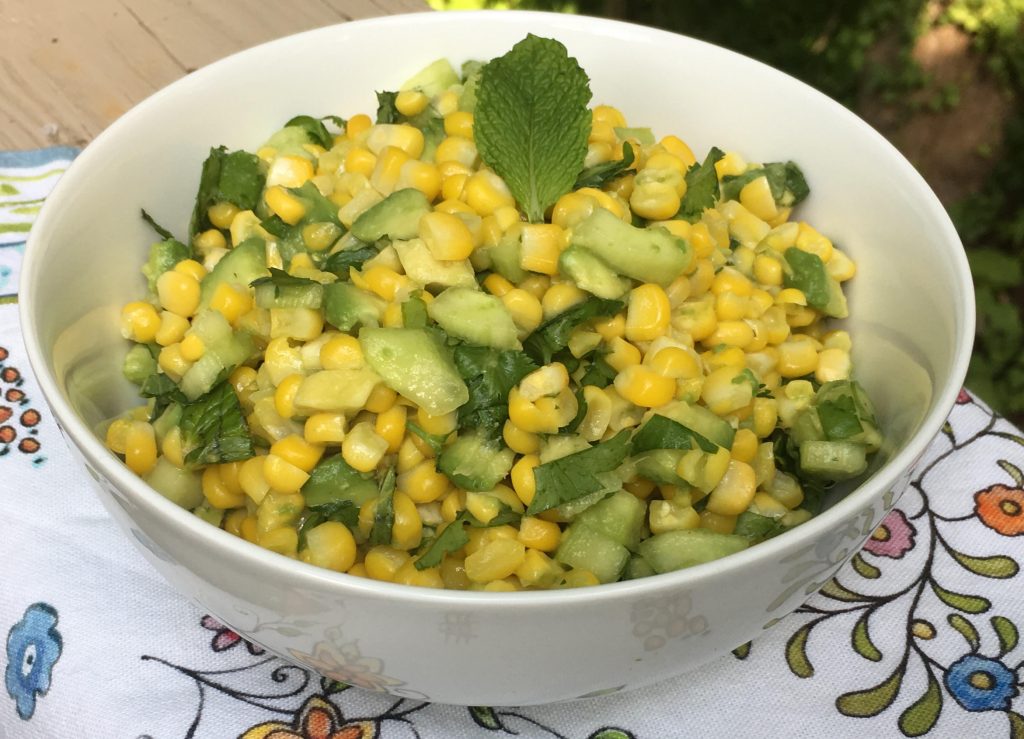 "As American as apple pie" is the turn of phrase for most anything associated with U.S. culture, but really—if you're counting by the pound—corn is king! For that reason, and because it's summer when sweet corn is fresh in local farmers' markets or ready to pick in your garden, I will offer an easy and delicious vegan corn dish.
I'm not talking about just any corn. I'm talking about sweet corn, the delicious corn you can eat on the cob and that, when it's just been picked or is still reasonably fresh, almost melts in your mouth with natural sweetness. I am not referring to the millions of acres of genetically modified crops that prop up the fast-food industry or the millions more acres grown for biofuels.
Cross-Cultural Wisdom
I find it interesting that in many cultures, corn is prepared with exactly the right spices and served with the right condiments to balance the food's innate qualities. And this is without any education in Ayurveda! From an Ayurvedic perspective, the tradition in the U.S. South and Midwest of slathering corn on the cob with butter (or in my case, ghee or coconut oil) is exactly what is needed. Otherwise, corn can be too dry and crunchy, qualities that increase vata. A sprinkle of salt enhances the taste and further reduces vata. I always cook corn, even for salads, as Ayurveda values cooked food over raw, especially for those with vata issues.
I'm assuming you don't need any help making corn on the cob, so today's dish is a lovely Sweet Corn Salad with cucumbers, avocado, cilantro, and mint—a winning combination of textures and tastes that cool your metabolism during these hot, humid weeks of summer.
Cilantro Aversion?
If you have an aversion or allergy to cilantro (I'm so glad that's not my problem!) then you can substitute fresh basil or just use more mint. However, basil is heating, so I suggest that you use less basil than the amount of cilantro specified. I use cilantro liberally in the summer because it's the most cooling herb…and I love the flavor!
Stay cool during the dog days of August with this refreshing Sweet Corn Salad!
Print