Easy Meals for Holiday Weekends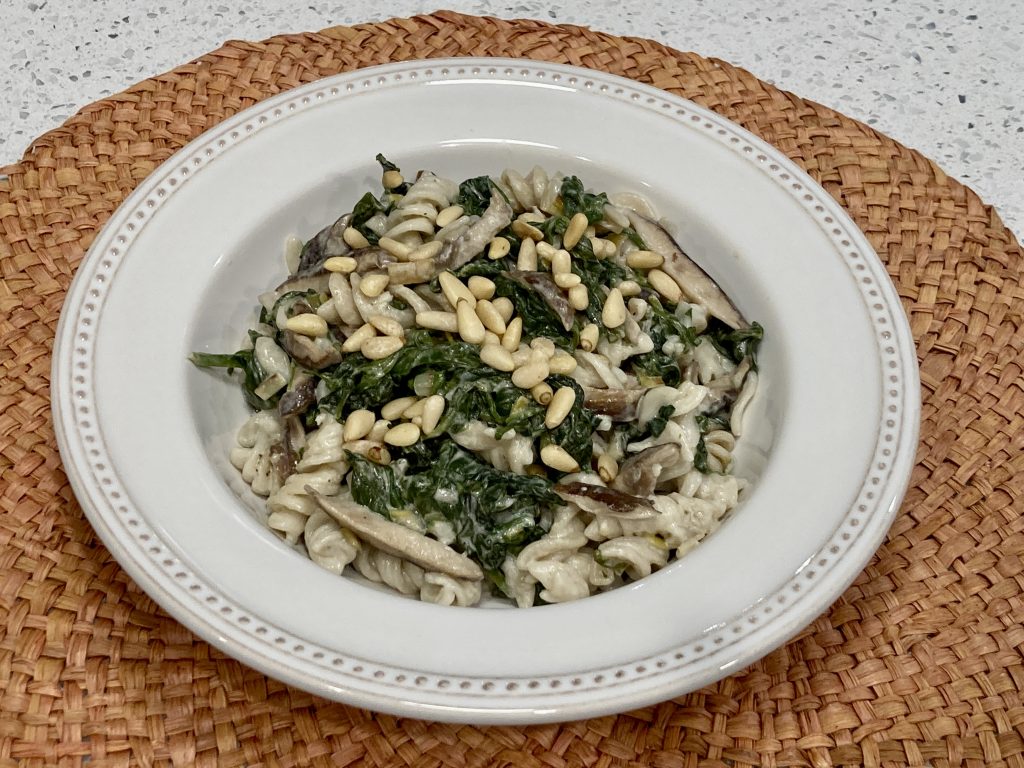 As spring eases into summer with frequently warmer days and delightfully cool nights, you will enjoy this delicious gluten-free, vegan Spinach and Mushroom Pasta. (And if you don't like mushrooms, leave them out for a simple yet satisfying meal.)
I occasionally make a dish with shiitake mushrooms because I love that umami flavor and because their well-documented health benefits include immune support and anti-inflammatory defense. Many vegans and vegetarians see mushrooms as a meat replacement. Although I personally don't think of them as an instead-of-meat choice, they do add texture, volume, and another layer of flavor to this dish that will be welcome to any mushroom lover.
My faithful readers know that my husband enjoys the flavor of mushrooms but hates their texture—and I think that's true for a number of folks. For that reason, I usually run the mushrooms through a food processor, so they disappear in the final dish. This time I sliced them because slices are more photogenic, but suit yourself when you try out this recipe!
I simmer the mushrooms in cooking sherry until the alcohol cooks off, but you can also cook them in a favorite white or red wine to suit your tastebuds.
Recently I've switched to the Andean brand of pastas for gluten-free cooking that holds up well and tastes just fine—as long as you've made the switch to gluten-free and have surrendered your longing for traditional noodles. I prefer the Andean pastas because they mix rice with quinoa. The quinoa gives the pasta added protein and stability, but I find all-quinoa pasta difficult to digest.
Enjoy this gluten-free, vegan Spinach and Mushroom Pasta—or perhaps for you it's just easy and delicious Spinach Pasta!
Print