QUICK VEGAN MEALS: Introducing Mung Pasta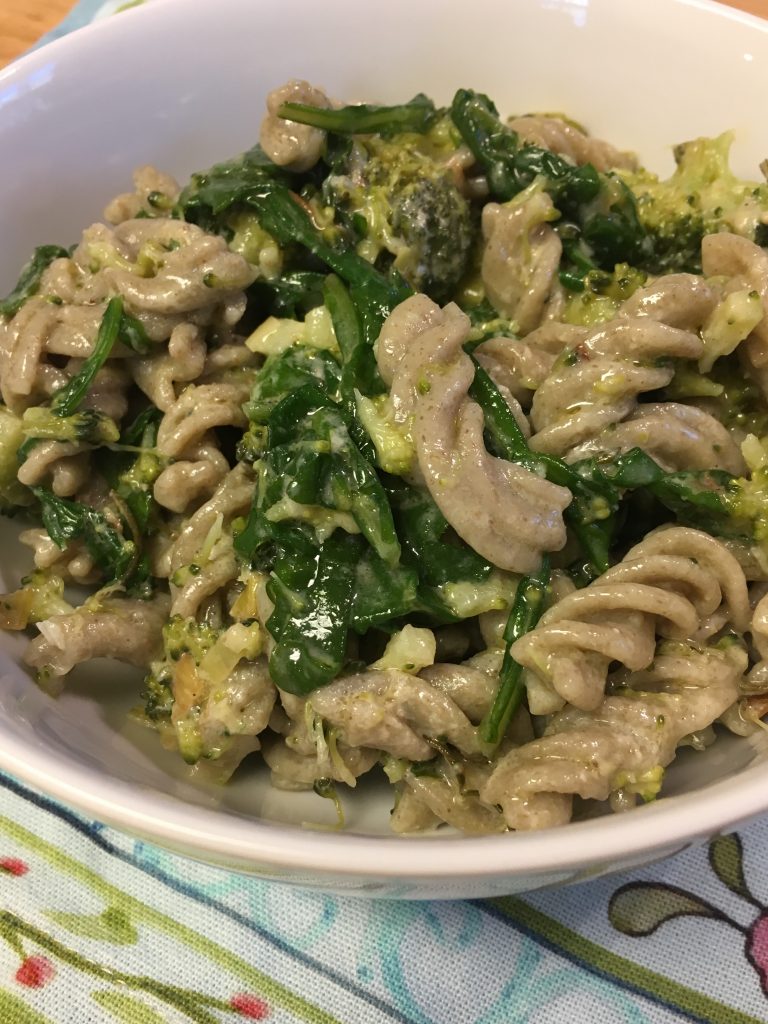 Whenever you need to make a quick vegan meal, pasta with vegetables is a good choice—and even better if you use a pasta that's high in protein content. Today's new recipe, Gluten-Free Pasta with Broccoli and Vegan Cream Sauce, features mung pasta so I can introduce readers to this healthy gluten-free option. Of course, if you don't have mung pasta on hand, you can also use red lentil, chickpea, or your pasta of choice.
I know that mung pasta does not make for the prettiest photo, but as my readers know by now, Ayurveda is all about ease of digestion, and pasta made from mung bean flour fits the Ayurvedic way.
I wrote about a mung pasta about five years ago, but that product was changed to a mixture of mung and edamame, so I quit buying it. The whole point of eating a mung pasta is that it's easily digestible vegan protein—but edamame, not so much! Just recently, Whole Foods introduced its 365 brand of 100 percent mung pasta, and I like it!
Mung pasta, like mung beans, tofu, or even traditional wheat pasta, has a neutral flavor that comes alive only with lots of herbs, spices, or sauce. I made this dish with a simple "cream" sauce from almond milk and leftover soup stock, along with fresh garlic, ginger, rosemary, and—for another layer of flavor—a few ground spices.
All the benefits of whole cooked mung beans—high in nutrients, high in antioxidents, high in fiber—are associated with mung pasta. And, like mung soup, the pasta is excellent for getting things moving, if you get my meaning.
Enjoy this Mung Pasta with Broccoli and Vegan Cream Sauce any time you want a quick meal that is easy, satisfying, and delicious!
Print