Introducing Different—and Delicious!—Gluten-Free Flours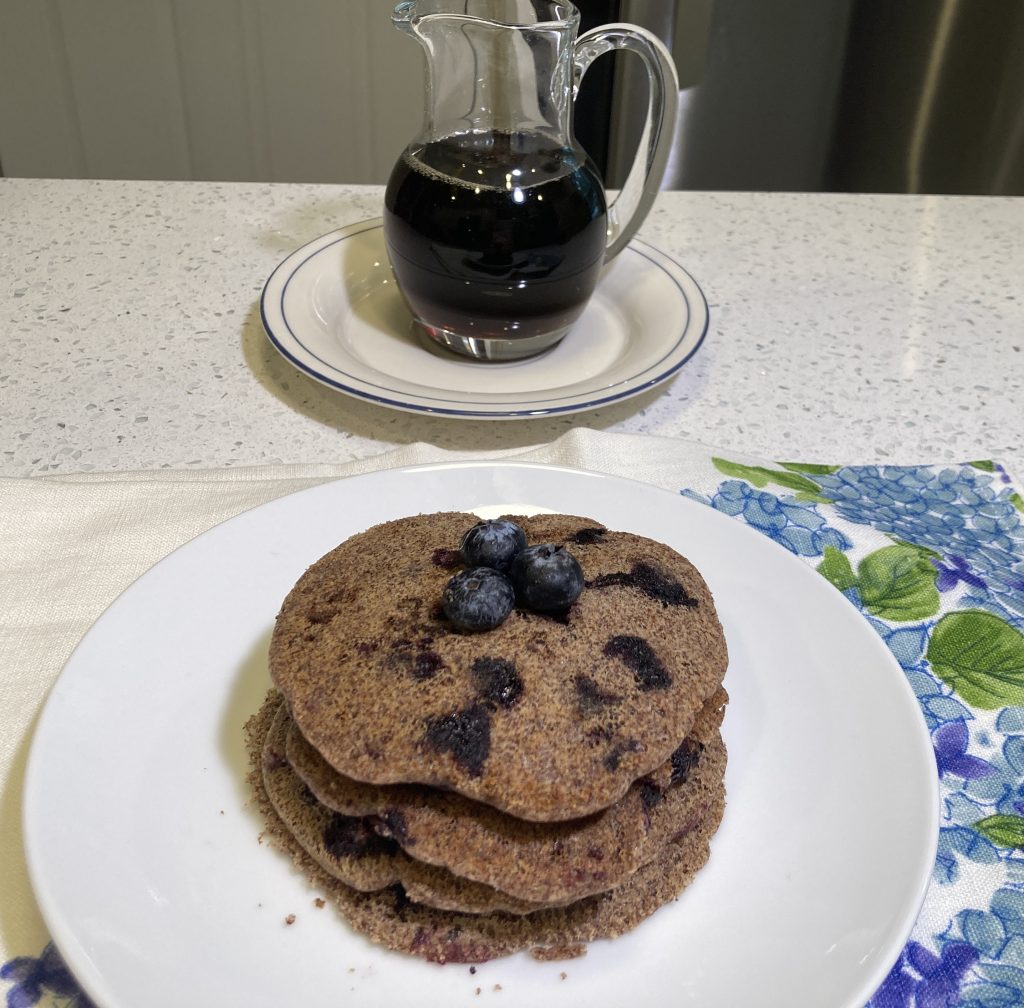 If you've never tried cooking or baking with ragi flour or tiger nut flour—actually made from tubers, not nuts or tigers—I guarantee that you'll enjoy these delicious Ragi Blueberry Pancakes.
Ragi is a flour that is widely used in India. Known in the U.S. as finger millet flour, ragi has some natural sweetness and is rich in mineral nutrients, including calcium, magnesium, phosphorus, potassium, and iron, as well as in protein and B vitamins.
I was first introduced to ragi when my husband and I were residents at Vaidya Smita Naram's Ayushakti  Clinic for panchakarma, a five-week program of detoxification and heavenly rejuvenation. Ragi is used in the clinic's kitchen to make a lovely sweet that's not overly sweet and is served in small portions at a certain stage of the rejuvenation process—a nice change of pace to a diet of mung bean soup and vegetables.
Tiger nut flour is better known than ragi in Western gluten-free circles. Tiger nut flour is also quite delicious as it is naturally sweet, and it, too, is loaded with fiber, minerals, and some protein. It's more expensive than the more familiar gluten-free flours, so it's optional for this recipe. It's used here to bring additional sweetness to the pancakes without added sugar.
These two unusual gluten-free flours, combined in this recipe with oat flour, have enough protein that no xanthan gum or eggs are needed for the flours and additional  ingredients to hold together nicely.
I'm speaking as if these were my pancakes, but, in fact, my husband is the pancake maven in our household, and this is his recipe! Tom fell in love with ragi sweets in India and purchased the ragi and tiger nut flours to experiment with at home.

Enjoy these vegan and gluten-free Ragi Blueberry Pancakes the next time you crave something sweet for brunch or dinner!
Print