Delicious Vegan Protein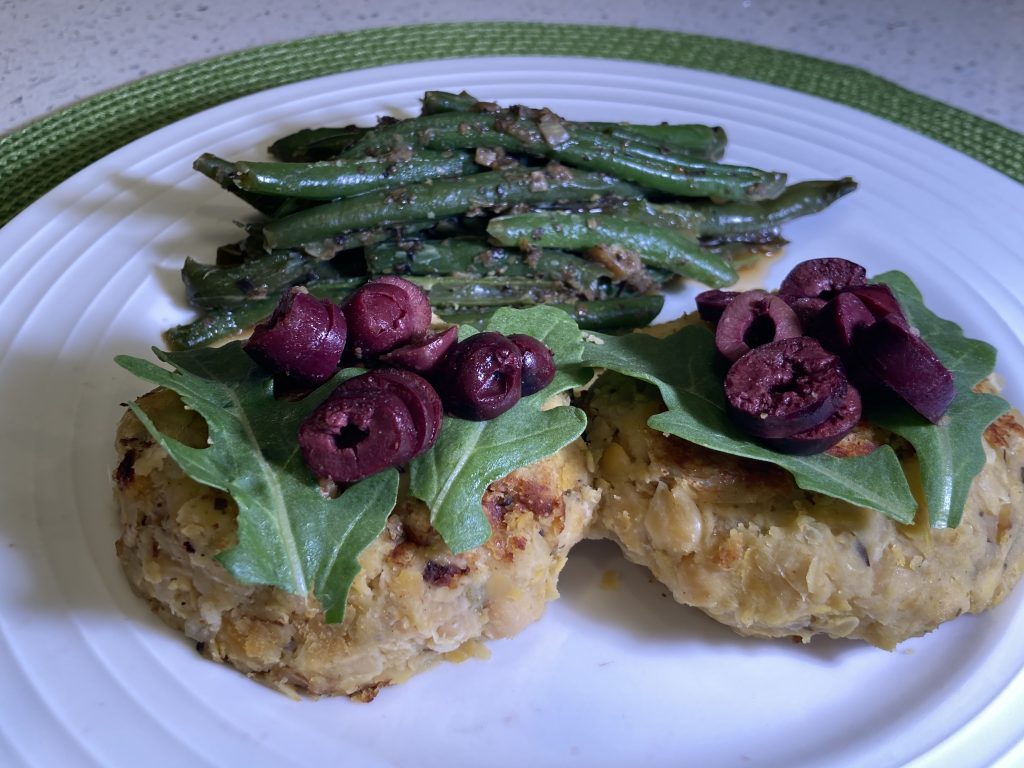 If you want something that's completely satisfying for lunch or dinner, try these extra-special Chickpea Patties. You may find that two of them are all you need to feel deliciously sated, though you may want some vegetable side dishes for a more well-rounded meal.
Chickpeas, also known as garbanzo beans, are one of the best vegan or vegetarian proteins. One cup of cooked chickpeas, or two of these patties, will contain 14.5 grams of protein. They are also packed with vitamins, minerals, and fiber, offering many health benefits.
Chickpeas often make an appearance in the foods of India (where Ayurveda was born), but this recipe has distinct Mediterranean flavors—basil, olive oil, arugula, and kalamata olives. If you don't like olives or arugula, the patties are still heavenly, but in my humble opinion, it's the olives and arugula that make these "extra special." It didn't occur to me to serve the patties on a bed of arugula on their debut appearance shown in the photo above, but that's my plan for the next time I make them—because I love arugula! And if you can't get enough olives, you might want to chop up an extra half cup and stir these right into the chickpea mixture.
Forget those chick nuggets, my dear omnivorous readers, and try these yummy Chickpea Patties today! Bon appetito! ♥
Print