Eating Greens Deliciously!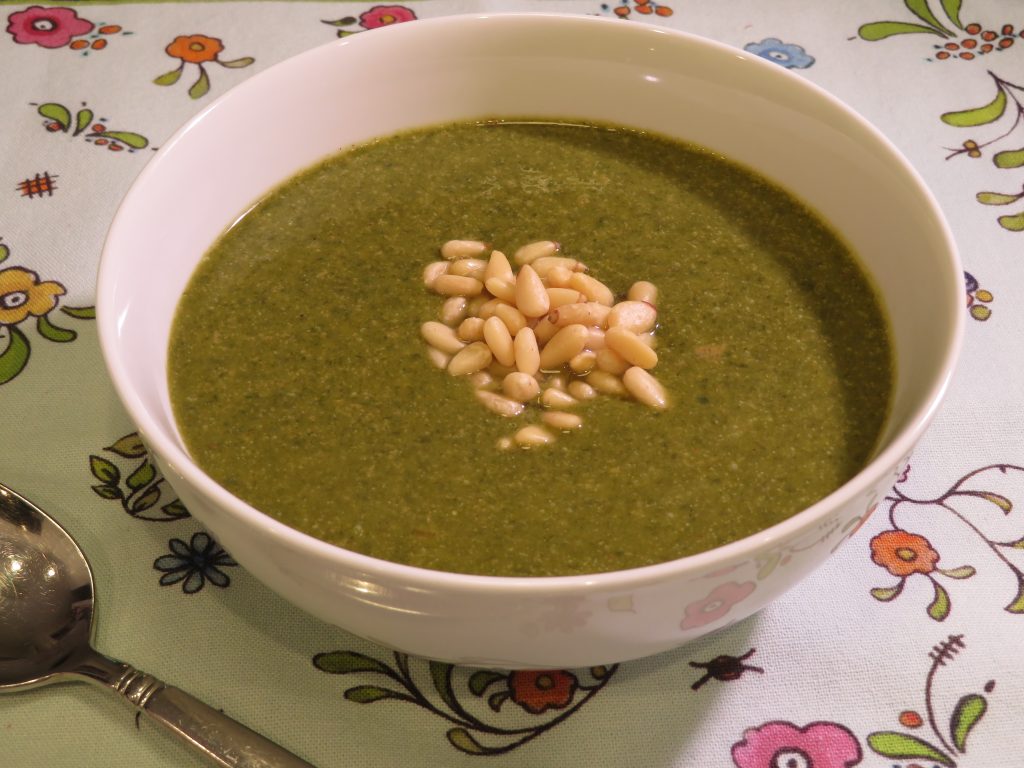 If you're looking for something new to stimulate your tastebuds, look no further than this Savory Spinach Soup. It can be enjoyed at room temperature during these end-of-summer weeks or warmed up on the stovetop as the cooler nights roll in.
The recipe was inspired as I cast my eyes across the grocery store aisles of vegetables yesterday. I was drawn to the vivid shades of recently harvested greens. (Even the boxed varieties looked fresh and appetizing.) Surely, I thought, a soup recipe must be hiding there, just waiting to be discovered.
Two Variations
This easy recipe with sweet potato and fennel comes with two variations. My first attempt at developing a new recipe resulted in a European/American-style dish accented by a generous portion of fresh dill. This version is lovely and delicious, but my tastebuds were longing for something a little heartier.
Before serving it for lunch the following day, I doubled some of the spices before reheating it, giving the soup hints of Indian flavoring—and so, I dubbed it "savory." I also added a quarter-cup of sunflower butter, which adds depth and a little more fat. The second round hit the spot for us.
A Different Approach to Savory
In my experience, most American chefs seem to think that the only way to create an exciting dish is to add jalapeno peppers and other chilies or maybe lots of cayenne pepper. But these spicy additions wreak havoc on the gut for many diners and set-off a chain of undesirable and unpleasant side effects.
Chilies aggravate both vata and pitta, leading to innumerable health problems when eaten in excess. According to Ayurveda, acid reflux, inflammatory bowel disease, ulcerative colitis, headaches, and skin problems are just some of the conditions that can be aggravated by chilies, which are overly heating and drying.
My own personal definition of "savory" is a dish made flavorful by a mélange of pungent and sweet spices that add complexity without overdoing the heat! Cumin, coriander, cinnamon, and cardamom work magic without cayenne or chilies.
Enjoy this Spinach Soup either way!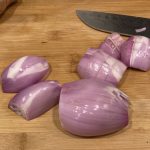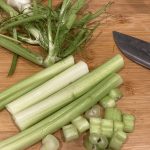 Print