Start a Fresh New Year with Delicious Vegan Food—Even if You're an Omnivore!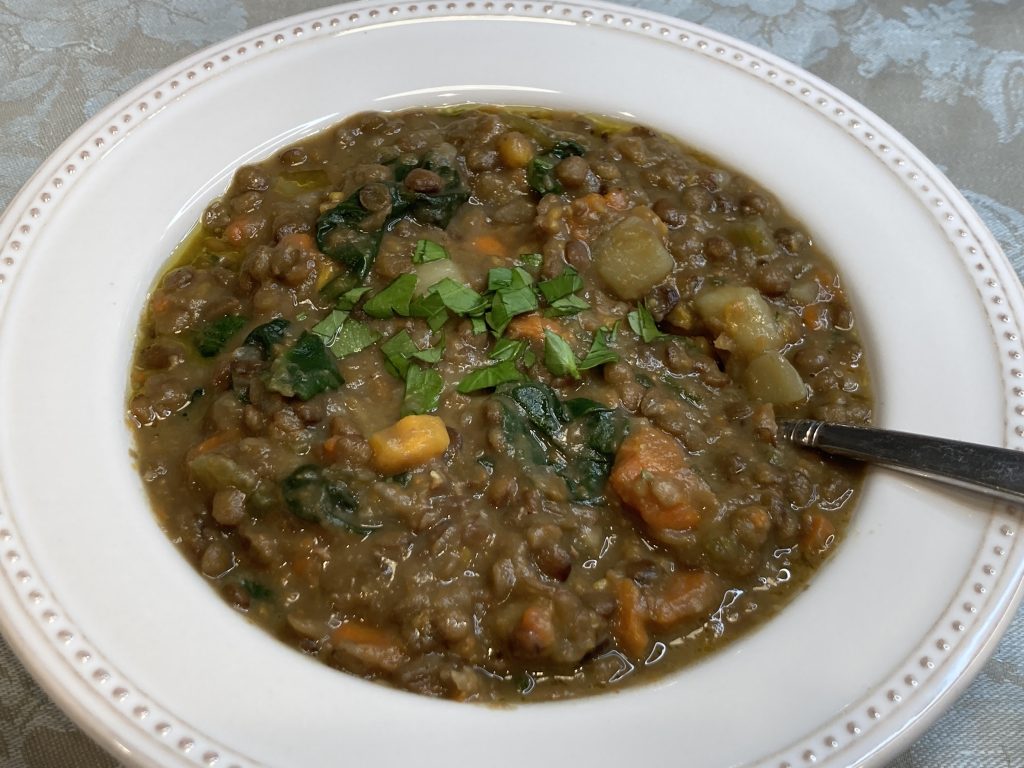 Have you been eating a lot of heavy foods throughout the holidays? It's no surprise if you've been cooking traditional roasted meats, cheesy comfort foods, and artisanal breads for your family. Oh, and we haven't even gotten to all those sugary cookies you ate while making batches of baked goods for colleagues, teachers, and friends! Even vegans and vegetarians may suffer after a long season of overeating favorite comfort foods.
If you're feeling lethargic or bloated after New Year's Eve, it's no wonder! Your body is likely signaling it's ready for a break. May I suggest that you make a fresh start on New Year's Day with a lighter, yet totally satisfying, dish for your family—Hearty Lentil Stew.
I decided to create this recipe specifically for the Instant Pot since the Instant Pot has become increasingly popular (and since my friend Marie put one under the Christmas tree for herself!) However, if you don't own one, I'll give directions for how to make this dish in a standard pot on your stove top.
You'll notice that I mention two types of oil. I suggest starting the dish with avocado oil because it tolerates high heat and has a neutral taste. I recommend a drizzle of olive oil at the end to give the dish an Italian accent.
Enjoy this Hearty Lentil Stew throughout the winter and early spring. If you prefer soup to stew or want to stretch the recipe, add extra fresh stock or water. If you like to January 1st with black-eyed peas, try one of these easy recipes. For a gourmet meal to wow your new year's guests, try the Stuffed Chard with Black-Eyed Pea Pate on page 150 of Sacred & Delicious: A Modern Ayurvedic Cookbook.
Wishing you a blessed year ahead, filled with new adventures in cooking and many delightful flavors that support your body, mind, and spirit!
PS If you have struggled during the pandemic or for many years with indigestion, chronic pain, skin problems, excess weight, or other stubborn health issues, we invite you to join our Spring 21-Day Delicious Detox Challenge. During this 21-day experience, including four 1-hour educational zoom events, you will be joining a group of people who support each other for a dietary reboot while having some great discussions and laughter.
Print