All Things Chocolate for Valentine's Day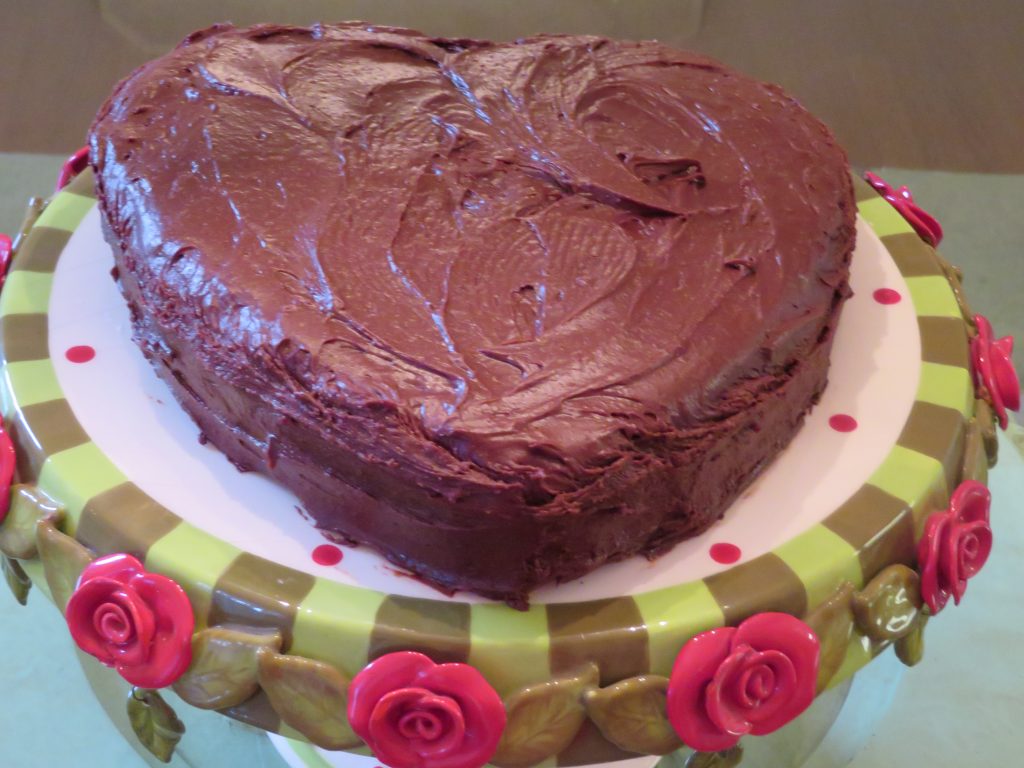 Today, dear friends and fellow chocolate enthusiasts, I offer you an incredibly delicious gluten-free and vegan chocolate cake with which to tempt your sweetheart on the occasion of Valentine's Day. When Sacred & Delicious was first published in October 2018, Biblio Reviews wrote this: "The vegan Dark Chocolate Layer Cake was the best vegan cake I have ever made!"
I've adapted the book's large sheet cake recipe to create a smaller cake you can bake in a heart-shaped pan or as a traditional 9-inch layer cake. Yes! A gluten-free and vegan cake that is moist, not overly sweet, and still delicious enough to make having seconds hard to resist. Just ask my husband!
Let's not die for this. I always cringe when people say it's "to die for," because even the most decadent chocolate cake, eaten in moderation for special occasions, will not be the death of us. I do believe that loyal Ayurvedic followers deserve an occasional indulgence that's outside the norm of traditional Ayurveda. Yay for the "special occasions rule a term I employed for my personal indulgences many years ago, long before Michael Pollan wrote Food Rules. And, as he puts it, "There is nothing wrong with special occasion foods, as long as every day is not a special occasion." So, with this caveat, I offer you permission to embrace Valentine's Day as a special occasion, an excuse to indulge in a decadent chocolate treat—of modest proportion, of course!
One note: I avoid white sugar at all cost, so I use unrefined sugars in the cake. I grind coconut sugar and maple sugar in a Vitamix to make a powdered sugar that is also unrefined. This takes about 10 extra minutes, and it also costs much more than standard confectioner's sugar. I offer this option for purists, but I won't quibble if you choose to use the less expensive, ready-made confectioner's option for your special occasion treat.
If you're looking for even simpler chocolate excesses to bake at the last minute, you'll also love these fudgy brownies, and you can never go wrong with OMG Oatmeal Chocolate Chip Cookies.
But for the baker who loves baking a cake from scratch, this Vegan Chocolate Cake is easy enough.  Happy Valentine's Day, dear ones!
Print