All Things Pumpkin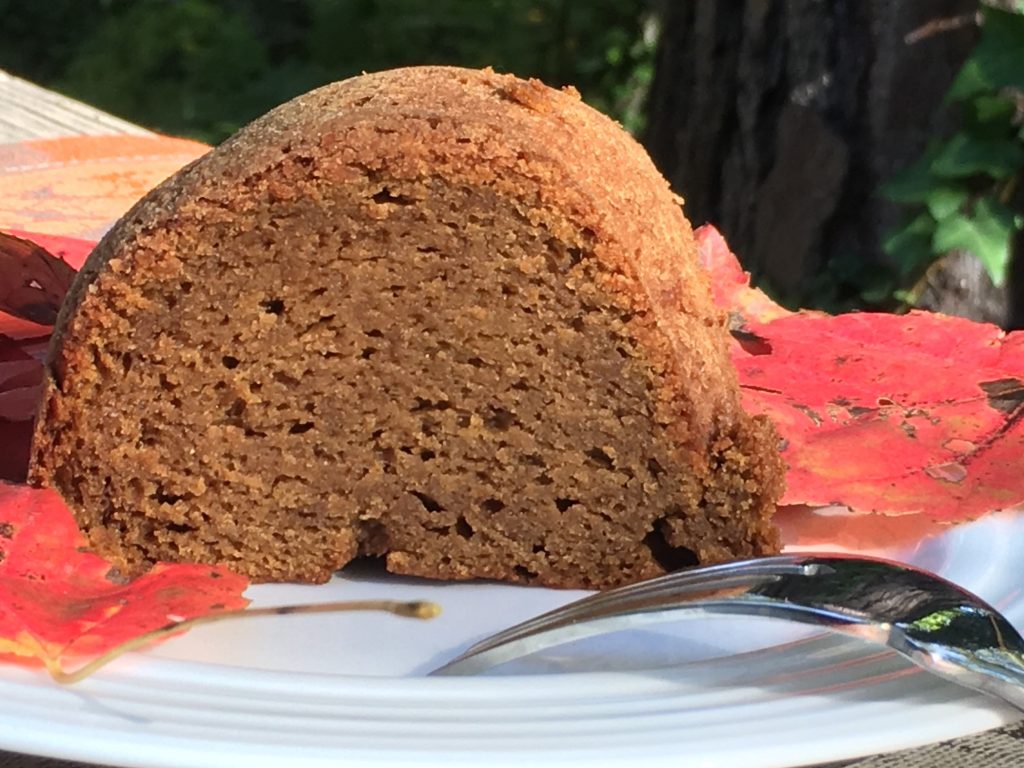 I love this Spiced Pumpkin Pound Cake. It's a way to enjoy the holidays without getting a sugar high that's followed by the inevitable sugar crash! This cake is wonderfully moist but not overly sweet, and it's won rave reviews wherever I take it.
So, if you want to add something unexpected to a holiday feast, try this gluten- and dairy-free dessert that is sure to please, alongside the traditional pies. We enjoy it plain, but you can dress it up with a sweet glaze or sprinkle some maple sugar crystals on top once it has cooled.
I typically sweeten the batter with coconut sugar, because it has a much lower glycemic index and calorie count than either white sugar or maple sugar. Of course, maple sugar is lighter in color, and for that reason I wish I had baked this cake with the maple for a photo as it would likely be more aesthetically appealing to the American consumer's eye! Maple sugar has some additional nutrients, compared to coconut sugar, and Ayurvedic expert Dr. Vasant Lad says that maple products (syrup or sugar) are "strengthening." Here's more on maple vs. coconut sugar. Either way, you'll have a delicious cake that won't last long at your holiday buffet!
If you're new to the Sacred & Delicious Blog, you can also find some recipes for wonderfully delicious, traditional, healthy Thanksgiving side dishes right here.
Finally, I'd like to acknowledge the trauma and deeply troubling problems that millions of Americans face going into this holiday. First, I offer my condolences and join in grief with thousands across California who are suffering from the destruction wrought by the horrifying fires and their aftermath. Thousands more are still recovering from the loss of homes during the devastating hurricane season. For many, such events may preclude the niceties of baking cakes and pies and the joyful cooking of a traditional Thanksgiving meal. Still, millions more across our country suffer from chronic unemployment, underemployment, and poverty, finding such festivities impossible unless they are able to get to a soup kitchen. For those of us who are able to revel in the abundance of the holiday season, may we always make space in our hearts and at our tables for those who are less fortunate.
Wishing each of you a sweet Thanksgiving filled with all the traditions that bring you joy!
Print