Seven-Minute Sides: Sautéed Asparagus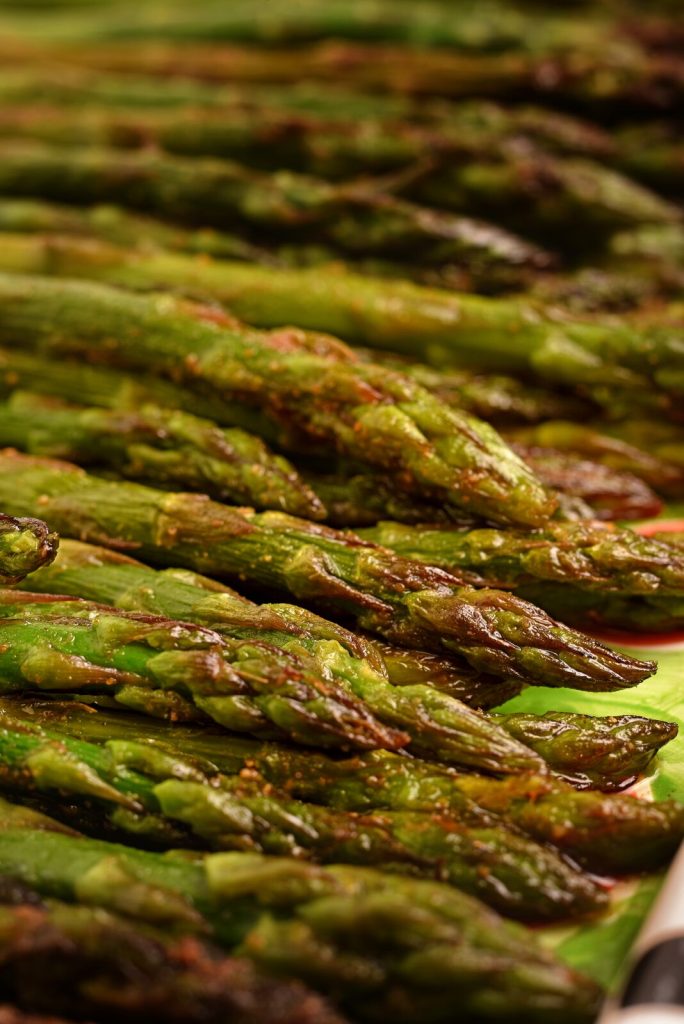 Need a quick side dish to finish off a meal with perfection? Enter sautéed asparagus, my favorite side to accompany almost any menu. It comes in especially handy when you're making a complex main dish that is time-consuming and you need an easy recipe to complete the meal.
With organic asparagus still in abundance around much of the country, I'm offering this recipe as a follow-up to last month's asparagus soup. Asparagus complement many menu centerpieces, from legumes, vegetable entrées and casseroles to more omnivorous fare. You can add asparagus to a salad for panache. Surprise your beloved with asparagus in a goat-cheese or all-veggie sandwich.
I call this recipe a seven-minute side,* but if you buy pencil-thin asparagus they will cook in three minutes! If you buy the extra-thick stalks, the dish could take as long as 10 minutes, but that's prep to plate.
I like to sauté asparagus with cumin and coriander, a classic Ayurvedic pairing that balances agni, the digestive fire.  I slip these spices into at least one dish every lunch and dinner to aid digestion, although supporting digestive health is not the only motivation for using the cumin/coriander combo. It's the "secret" flavor foundation for many of my recipes, giving each dish an added boost that takes vegetables from bland to awesome! I find that when I use cumin and coriander in moderation, they don't overpower other spices. In fact, the duo can simply enhance more traditional, American-style herbs such as fresh basil or rosemary.
Enjoy this asparagus side dish — one you'll love to make and is sure to please!
*PS  This is the first installment in an occasional series of Seven-Minute Sides.
Print